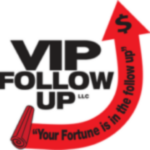 Are you frustrated & can't find anyway to get your customers to return more often?

To make more profits, you MUST have a system to follow-up! To get your customers to buy
more often by getting in front of where their eyes are the most, their cell phones!
If you don't have a way you're missing
the easiest way to make your business more profitable! 

 

Customers want communication from you, but not too much.
How do you show you care without overdoing it? 
PLUS It has to be simple and easy or you will not do it.
If you don't have a system now you're in the right place.
  
Most salespeople and restaurants are busy, and if you want to make more sales you must have an automated way (CRM) to follow up with people you talked to and get customers in more often.
We have automated messages that are ready for you to use, that are tested,
will make more sales and get customers to stop more often. 
.
Request a live demo, meet the owner and see for yourself if you would use it.
If you want to see how this works opt into one of our systems,
we don't sell your information and you can opt out at any time. 
The Only Thing You'll Get Is A Callback!